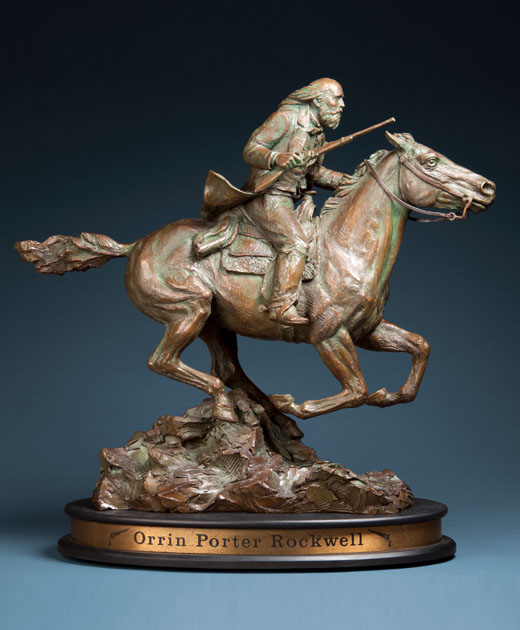 PORTER ROCKWELL
Edition of 20
H 27 ", W 6 ", D 30 "
Price: $35,000
Orrin Porter Rockwell is perhaps best known as the bodyguard of the prophet Joseph Smith.  He continued on in that capacity for Brigham Young.
Several stories surround him, many of which have grown into legend over the years.  He was a man of action, a lawman, tracker, and rider.
Main Street Art is one of the nation's premiere sources for Fine Art Bronze. Our talented artists cover many styles and subject matter. All work is cast in small limited editions.
For questions about purchasing or commissioning work please contact us.