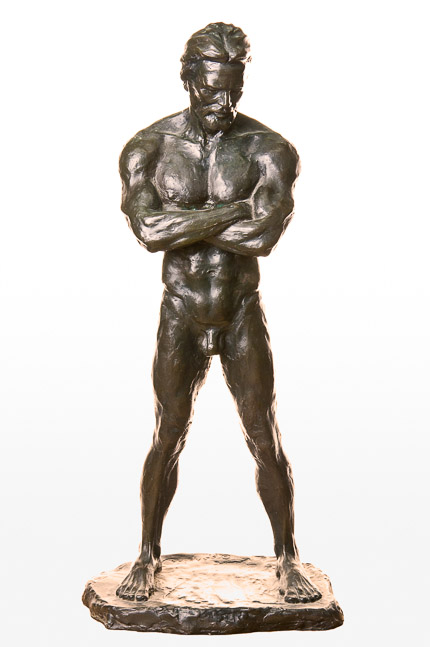 NUDE MALE
Edition of 30
H 21 ", W 10 ", D 6 "
Price: 6,500
NUDE MALE is one of Kraig's early works that showcases his talent with the human figure.
The body position and crossed arms of this piece captures the serious yet pensive state of the subject.
Main Street Art is one of the nation's premiere sources for Fine Art Bronze. Our talented artists cover many styles and subject matter. All work is cast in small limited editions.
For questions about purchasing or commissioning work please contact us.