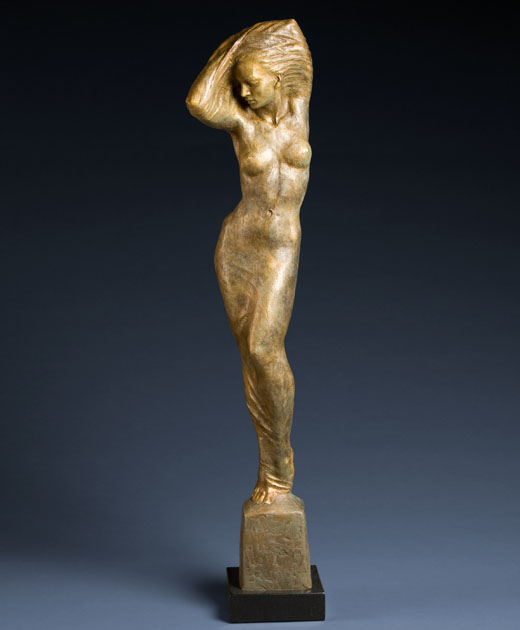 MYSTIQUE
Edition of 50
H 42 ", W 8 ", D 8 "
Price: $8,500
MYSTIQUE is another contemporary piece where Kraig manages to capture both emotion and movement in a bronze sculpture.
"Freedom always deals with 'the possible'; this gives freedom its great flexibility, its fascination, and its dangers."

-Rollo May
Main Street Art is one of the nation's premiere sources for Fine Art Bronze. Our talented artists cover many styles and subject matter. All work is cast in small limited editions.
For questions about purchasing or commissioning work please contact us.