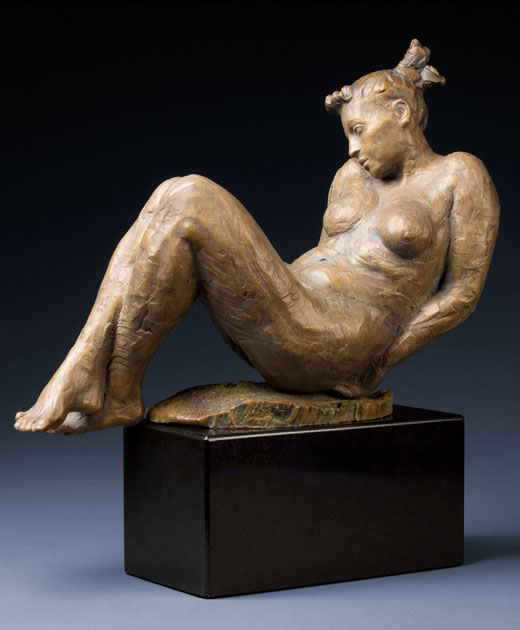 MOON STRUCK
Edition of 12 
H 17.5 ", W 10 ", D 15 "
Price: $7,000
MOON STRUCK is a contemporary sculpture where Kraig captures the awe we all feel after our eyes gaze upon the night sky.
"Everyone is a moon, and has a dark side which he never shows to anybody."
― Mark Twain
Main Street Art is one of the nation's premiere sources for Fine Art Bronze. Our talented artists cover many styles and subject matter. All work is cast in small limited editions.
For questions about purchasing or commissioning work please contact us.