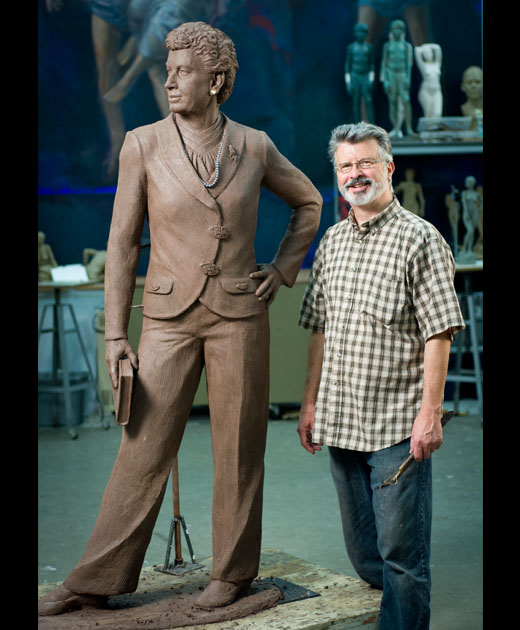 JANET LAWSON
Edition of 1
H 69″, W 16.5 ", D 36 "
Inquire for pricing
The life-size bronze piece depicts Lawson as lively and energetic. A major benefactor of the College of Natural Resources, she played a key role in developing the S. J. and Jessie E. Quinney Natural Resources Library along with research programs for scholars and students.
The University honored Lawson's efforts with the Distinguished Service Award in 1998 and an honorary Doctorate degree of Natural Resources in 2000. USU continued to recognize Lawson in 2004 by naming a building in her honor.
Main Street Art is one of the nation's premiere sources for Fine Art Bronze. Our talented artists cover many styles and subject matter. All work is cast in small limited editions.
For questions about purchasing or commissioning work please contact us.