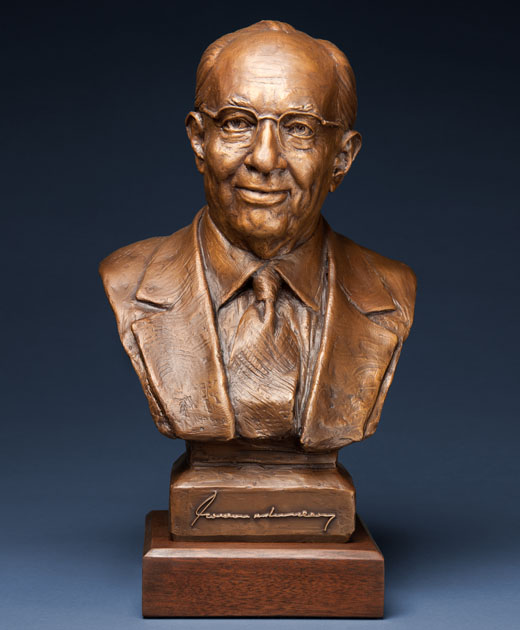 GORDON B. HINCKLEY
Edition of 30
H 11 ", W 8 ", D 5 "
Price: $2,800
Gordon B. Hinckley was the 15th President of the Church of Jesus Christ of Latter Day Saints. His strength, intellect, warmth, and love of the people he served will be long remembered.
Hinckley was named to the highest ranks of Mormon leadership in 1961 and became "prophet, seer and revelator" in 1995. Mormons believe his ascension through the ranks was a process guided by God.
Main Street Art is one of the nation's premiere sources for Fine Art Bronze. Our talented artists cover many styles and subject matter. All work is cast in small limited editions.
For questions about purchasing or commissioning work please contact us.