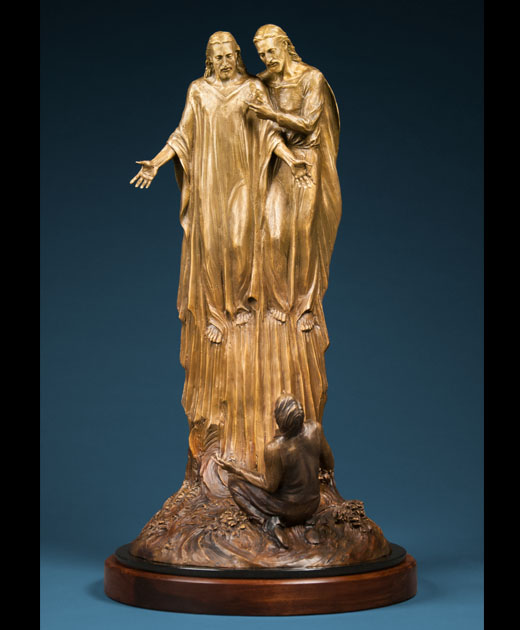 FIRST VISION
Edition of 50
H 35 ", W 19 ", D 19 "
Price: $13,500
In this depiction of God the Father and Jesus Christ appearing to the boy Joseph Smith, the artist brings both Father and Son close together as well as near to the boy Joseph Smith.
This stunning piece was inspired by Joseph Smith's transcendent account of the heavens opening to him.
Main Street Art is one of the nation's premiere sources for Fine Art Bronze. Our talented artists cover many styles and subject matter. All work is cast in small limited editions.
For questions about purchasing or commissioning work please contact us.