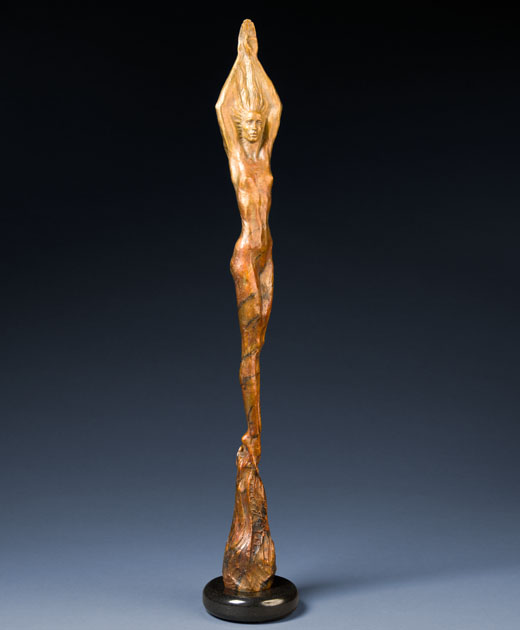 FIRE GODDESS
Edition of 50
H 31 ", W 5 ", D 5 "
Price: $3,500
FIRE GODDESS is another contemporary masterpiece by Kraig that kindles the empowerment of the feminine figure and lights human soul.
"Once the soul awakens, the search begins and you can never go back. From then on, you are inflamed with a special longing that will never again let you linger in the lowlands of complacency and partial fulfillment." – John O'Donohue
Main Street Art is one of the nation's premiere sources for Fine Art Bronze. Our talented artists cover many styles and subject matter. All work is cast in small limited editions.
For questions about purchasing or commissioning work please contact us.