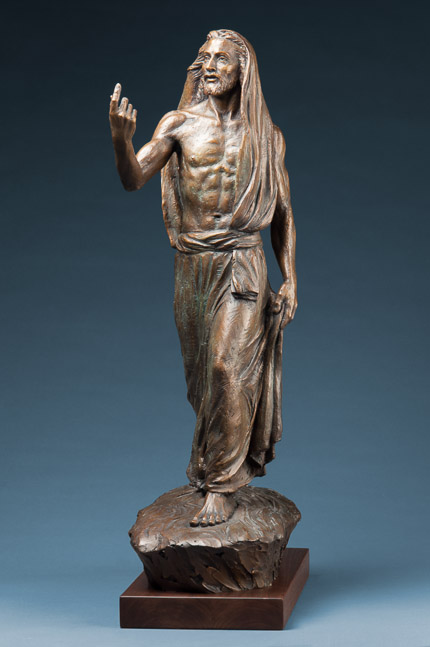 COME FOLLOW ME
Edition of 30
H 33 ", W 9 ", D 16 "
Price: $10,000
The Saviors message to 'Come Follow Me' is not just to those who would become his Apostles, but is also a personal invitation and a call to each of us who hears his message to change our direction and straightway follow the Son of God in our lives.
 "And he saith unto them, follow me, and I will make you fishers of men."

And they straight way left their nets, and followed him.
Main Street Art is one of the nation's premiere sources for Fine Art Bronze. Our talented artists cover many styles and subject matter. All work is cast in small limited editions.
For questions about purchasing or commissioning work please contact us.