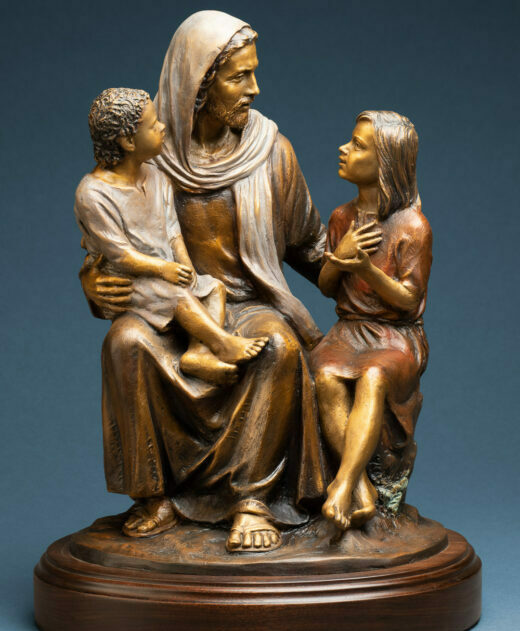 CHRIST AND THE CHILDREN
Edition of 30
H 15 ", W 11 ", D 11 "
Price: 5,500
CHRIST AND THE CHILDREN captures the kind and caring personality of Jesus as he speaks with the little children.
"Truly I tell you, anyone who will not receive the kingdom of God like a little child will never enter it." – Matthew 10:15
Main Street Art is one of the nation's premiere sources for Fine Art Bronze. Our talented artists cover many styles and subject matter. All work is cast in small limited editions.
For questions about purchasing or commissioning work please contact us.