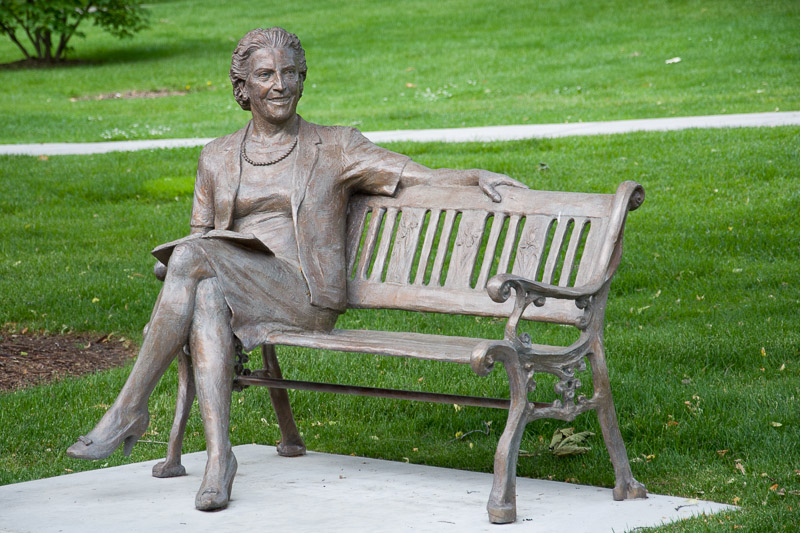 AUNT EM
Life-size
Price: $95,000
AUNT EM is one of Kraig's commission sculptures.
"Aunt Em" an early Childhood Education Advocate, Patron of the performing arts, and philanthropist. This bench was dedicated on September 20,2007 to Emma Eccles Jones.
Main Street Art is one of the nation's premiere sources for Fine Art Bronze. Our talented artists cover many styles and subject matter. All work is cast in small limited editions.
For questions about purchasing or commissioning work please contact us.