Bio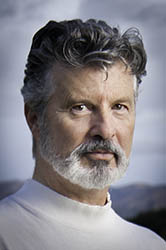 Kraig Varner is a successful sculptor who distinguishes himself from others by his ability to master a range of sculpting genres from figurative, to contemporary, to portrait work. This ability has made his work recognized and sought after in different spheres of influence.
An ability to create moving emotion filled portraits, of current and historical figures, has made his work important as a historian, capturing the triumph of the human spirit in each of the subject he sculpts.
His contemporary work is rich with symbolism and meaning. It conveys poignant aspects of the human experience and emotion. Kraig has a passion for the human form. He believes his work helps us see and feel the world around us and our place and interface in this world.
His figurative work simulates an interaction with the work. Pushing the viewer to see what they feel and what perceptions are stimulated when viewing the work. This creative expression and our interpretation of it, encourages our interaction with his work.
You only need to work with Kraig for a moment and you see that his vision and dreams are bigger somehow than can be held in one medium, or controlled within limited boundaries.
Kraig's work has been shown in national and international exhibitions, and his work is located in collections throughout the world. He has been commissioned to sculpt portraits and monumental works alike for universities, municipalities, and foundations and corporations.
Kraig Varner has established his studio in Lehi, Utah where he has lived and worked since 1980.